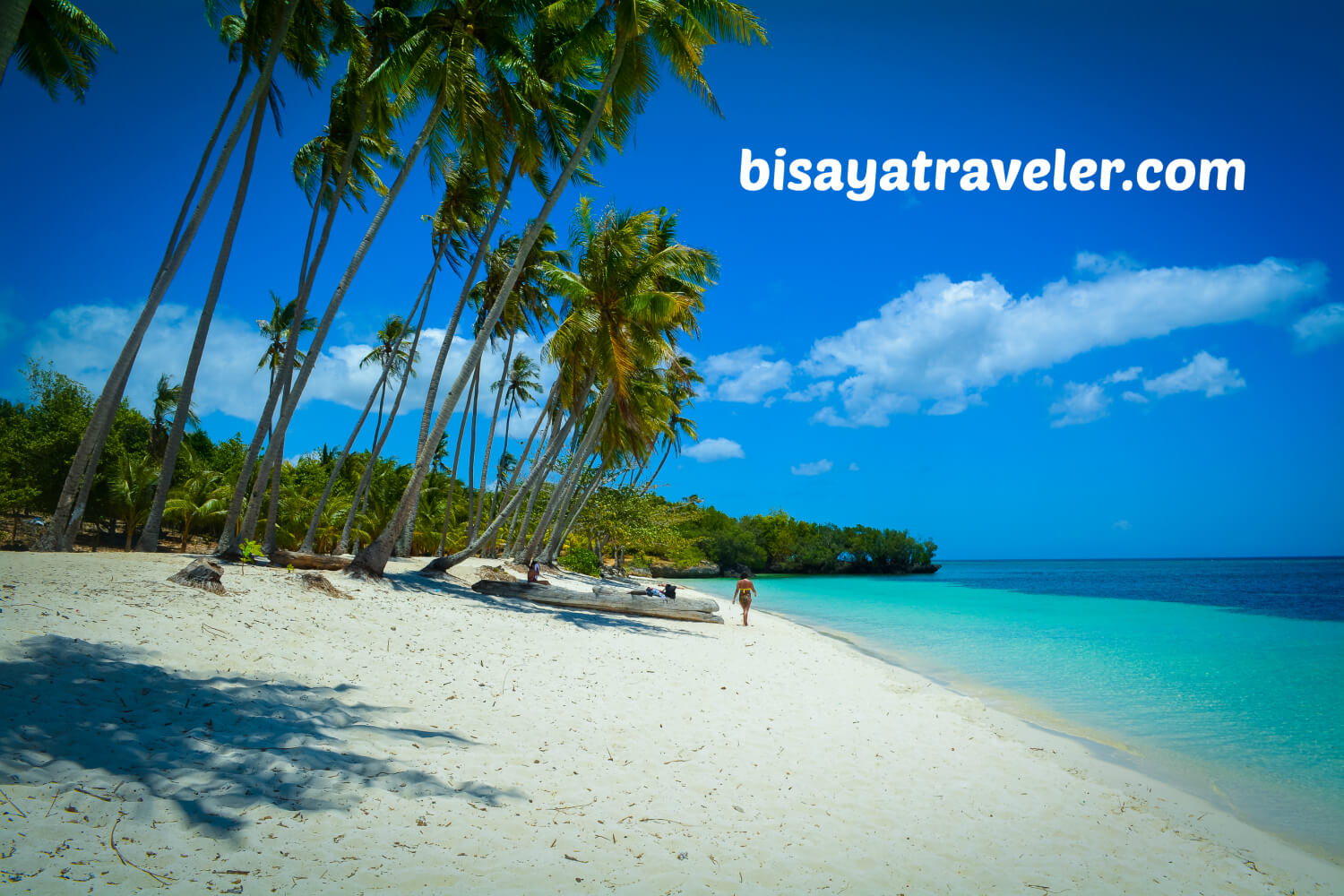 19 Fun And Awesome Things To Do In Siquijor
Siquijor is, as far as I'm concerned, one of the most undervalued gems in the Philippines. Despite its tropical splendor and smashing natural beauty, Siquijor remains an overlooked travel destination that doesn't get a lot of attention and plaudits. Let's face it, people are just scared to go to Siquijor because it has been unjustly labeled as a land of sorcery, mystery and witchcraft.
One of the most enigmatic and intriguing islands in the archipelago, Siquijor is rumored to be home to evil witches as well as diabolic supernatural beings, like the engkantos (environmental spirits), agtas (giants) and aswangs (the not-so attractive version of vampires).
But the truth is, this quaint island-province isn't as scary and mystical as most of our ancestors pegged it to be. As most Philippine historians would say, the stories about these creatures are myths fabricated a ton of years ago, to protect the island from influx of invaders. Yes folks, there's nothing to fear about Siquijor, and it might even be one of the safest provinces in the Philippines. As a matter of fact, I think Metro Manila and Cebu are much more dangerous than Siquijor, with all the crimes happening in these major cities.
Just recently, I went to Siquijor with my partner for a quick weekend getaway. Even though our trip was relatively short, we did a myriad of fun things on the island. And of course, I was able to document my trip, and come up with a blog post, to give first-timers a checklist of the best things to do in Siquijor.
1. Swimming or sunbathing at Salagdoong Beach
Beach bums will absolutely love the breathtakingly gorgeous Salagdoong Beach, which is by far one of the island's most popular beaches. With its crystal clear waters and powdery white sands, Salagdoong can give you a quintessential beach escape as well as fabulous beach photos that you can brag to your friends and followers on Instagram.
Entrance fee: 25 PHP per person, and 25 PHP for parking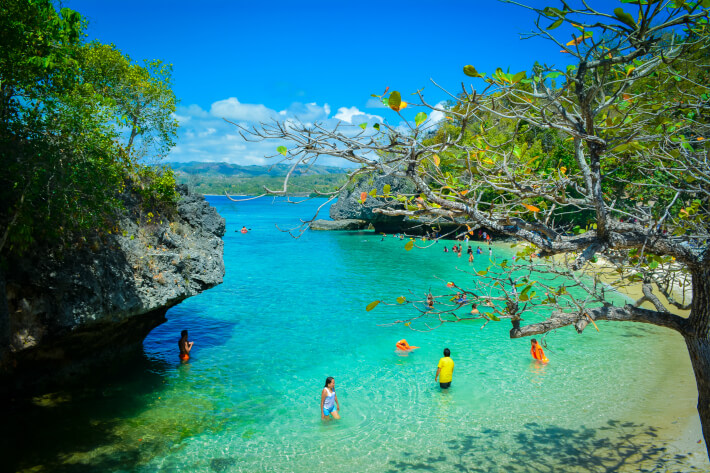 2. Snorkeling or kayaking at the beach
Tired of swimming and sunbathing? Then, go on an exciting kayaking or snorkeling adventure at Salagdooong Beach.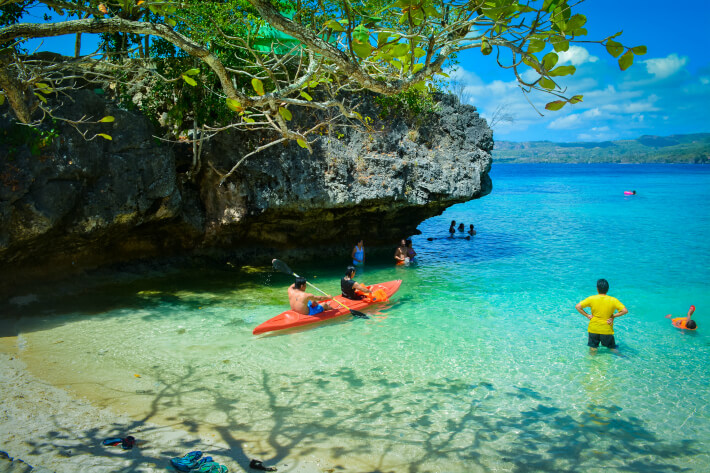 3. Cliff jumping
For adrenaline junkies, head to Salagdooong Beach's rocky outcrop on its right side, climb the stairs, and take a jump off the cliff. There are a couple of diving boards with varying heights, where you can take this daring leap in Salagdoong.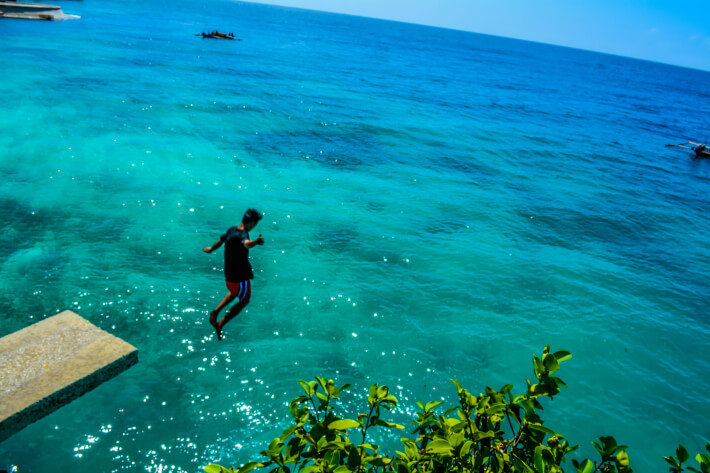 4. Snap selfies and photos at the Salagdoong Forest Reserve
It's not as impressive as Bohol's mahogany forest, but it still is quite a sight and a picturesque man-made forest reserve worth a stop. Here, you get see Molave trees lined beautifully on the road side heading to Salagdoong beach. Long and lanky, these trees not only give breeze and shade, but they also further enhance the aesthetic appeal of Salagdoong.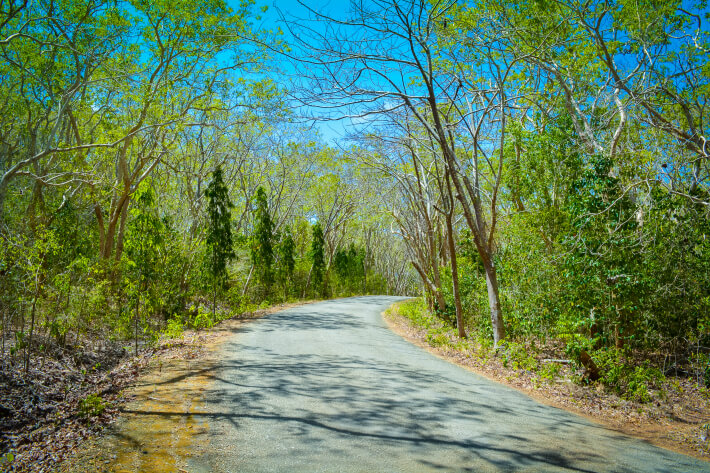 5. Snap a ton of photos on Siquijor's coastline
Siquijor is, without a shadow of a doubt, a scenic place where photography connoisseurs will find their bliss. Whether you are taking a tricycle ride, van or habal-habal, a tour around Siquijor lets you pass by a photogenic coastline that will give you a strong desire to snap plenty of photographs. From mangrove trees to small boulevards and azure seas, Siquijor's coastline is bursting with sights that promise to take your breath away.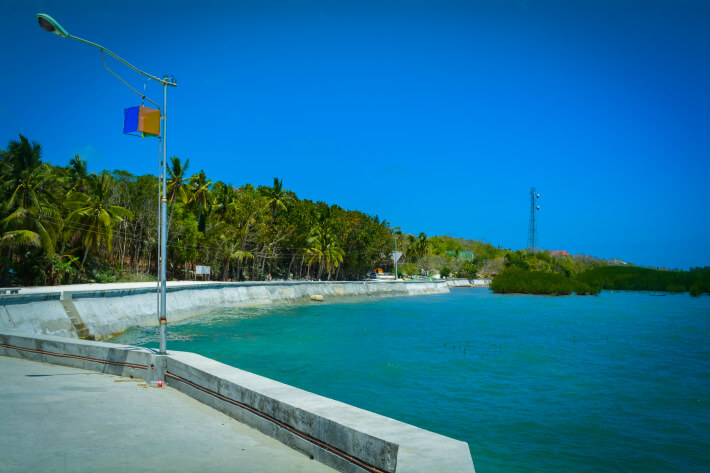 6. Swing by Guiwanon Spring Park
Guiwanon Spring Park was a lovely surprise and a great stopover during our Siquijor island day tour. Rustic, beautiful and serene, this small park exudes a relaxing feel and as well as offers great views of the sea. A beautiful place for sightseeing, Guiwanon Spring Park surrounded by verdant mangrove trees, and is made of a complex of wooden pathways with bucolic huts. You can also stay overnight in any of its nipa huts for an affordable price of 250 to 350 PHP.
Entrance fee: 10 PHP per person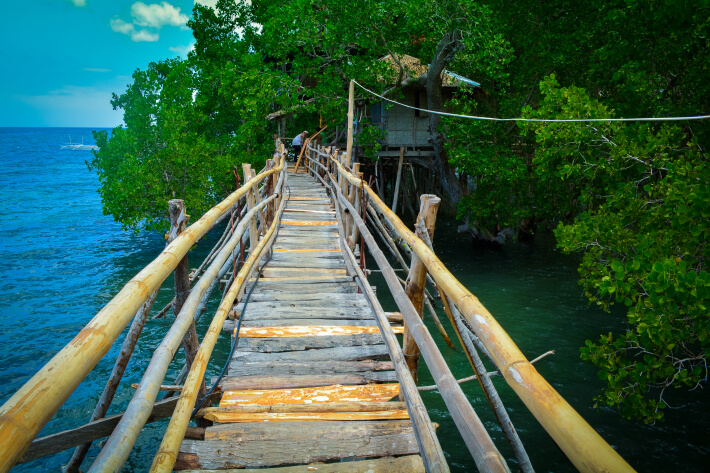 7. Visit Saint Francis de Assisi Church
Fond of landmarks and historic churches? Then, make sure to pay homage to Saint Francis de Assisi church. Built in 1783, this wonderfully preserved old church will give you a glimpse of the Spanish colonial times in the Philippines with its rugged façade and adobe bell tower.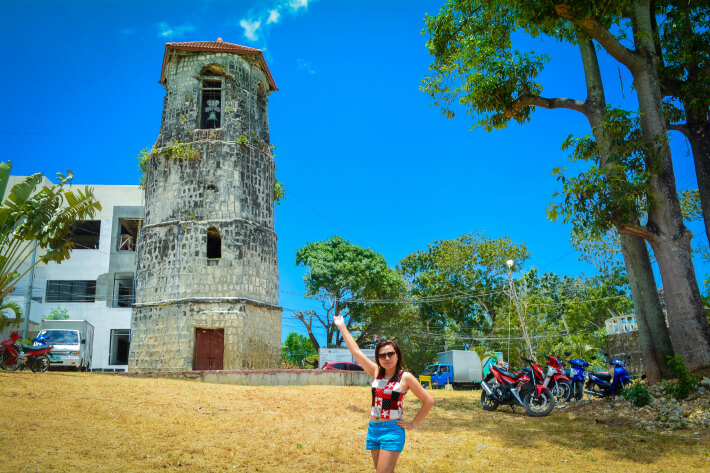 8. Don't forget to take pictures of the "Welcome to Siquijor" sign
After your quick church visit, make your way outside, and take a picture of the petite fountain and the "Welcome to Siquijor" sign with the Saint Francis de Assisi church on the background.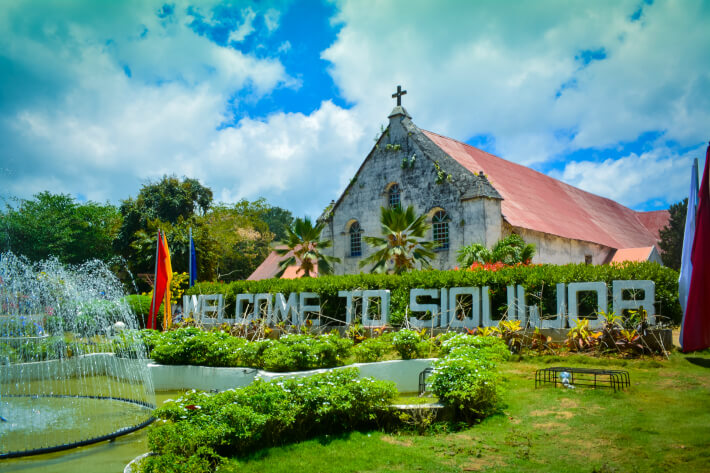 9. Drop by Siquijor Boulevard
Inspired the immense popularity of Dumaguete's Rizal Boulevard, the Siquijor Boulevard is a dainty avenue with nice views of the Siquijor port and its seas.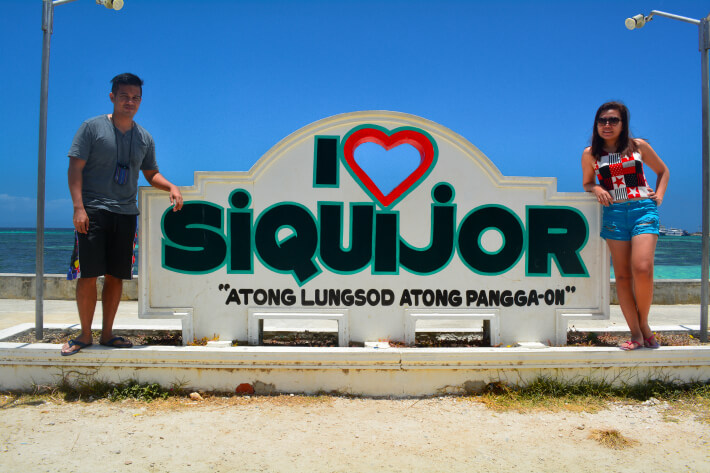 10. Swimming in Paliton Beach
Paliton Beach is, in my book, the finest and most eye-catching beach in all of Siquijor. Fringed by palm trees, the sands of Paliton beach are gloriously soft underfoot and immaculately white. Furthermore, the beach has sparkling luminous waters, and is truly pleasant to swim in. There are also plenty of picturesque boats on the beach that making it more alluring and pleasurable in the eyes. And, did I mention that you can access and enjoy this beach without spending a dime?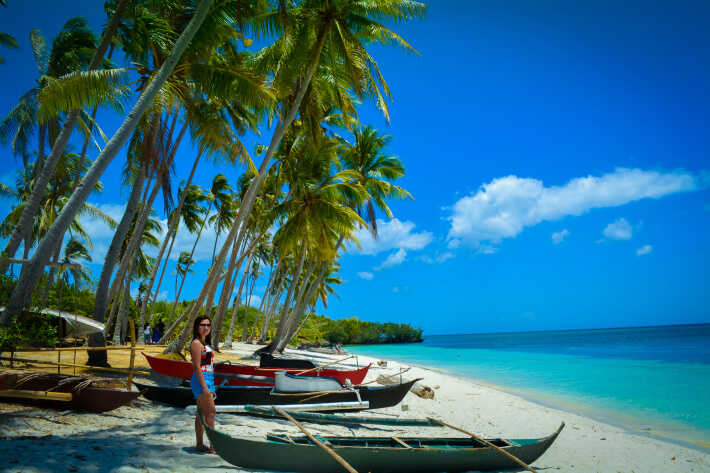 11. Chill out at Capilay Spring Park
It's a refreshing park with clean and cold water, making it an ideal place to escape the scorching summer heat. And just like Paliton beach, you can totally enjoy it for free.
12. Behold the oldest balete tree on the island
Head to Lazi, and gaze in amazement at the impressive, huge and iconic 400-year-old balete tree of Siquijor.
13. Fish spa
Have you ever seen that ice-cream commercial with the catchphrase "saan aabot and 20 pesos mo"? For 20 PHP, you and three of your friends can indulge on a soothing and slightly tickling fish spa at the bottom of the balete tree.
Entrance fee: 5 PHP per person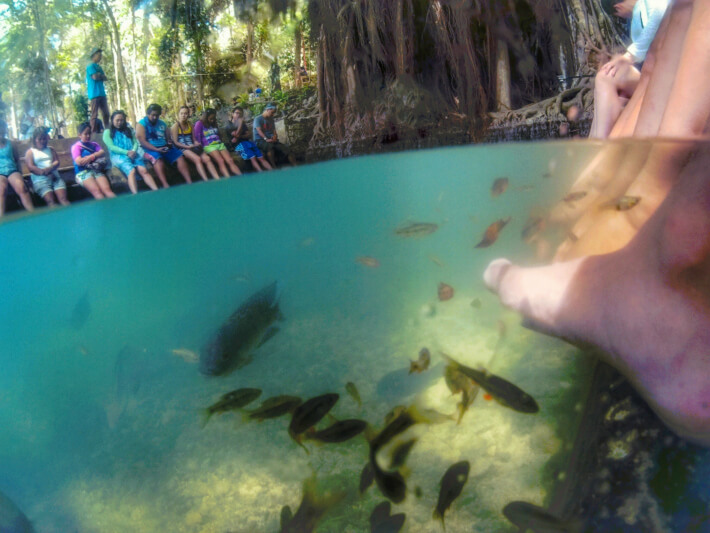 14. Buy snacks and memorabilia at the souvenir shop
From banana chips to fresh buko juice, the balete tree area houses stalls that sell a variety of snacks and drinks. In addition, these stores offer pasalubongs and memorabilia, such as Siquijor t-shirts and quirky voodoo dolls.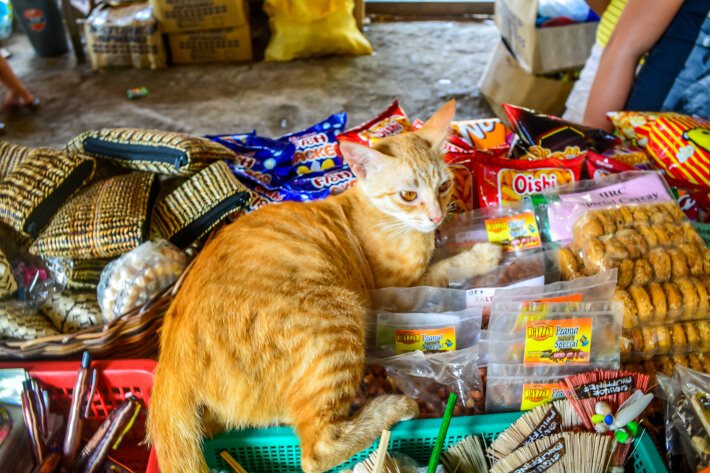 15. Visit Saint Isidore de Labrador Church and the Lazi Convent
A visit to Saint Isidore de Labrador Church, or also known as Lazi Church, is a must for any Juan visiting Siquijor. While it's not as well-known as Basilica del Santo Niño or Manila's San Agustin Church, it is in fact more treasured than most elaborate churches in the Philippines. After all, it was declared as a national landmark by National Historical Institute, and is a candidate of the distinguished UNESCO World Heritage site seal.
Afterwards, go to Lazi Convent and admire its stone arches, slanting corrugated iron roof and capiz windows. Likewise, you can take a look at its small collection of exhibits and relics.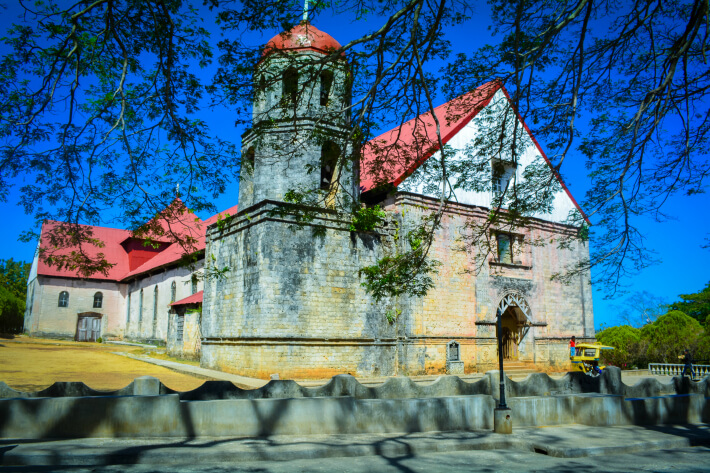 16. Take a plunge at Cambugahay Falls
With its mesmerizing natural scenery and striking waters, it's easy to see why Cambugahay is often billed as the ultimate tourist attraction on the island. Though it's not as steep as the other waterfalls in the archipelago, it still is a marvelous natural wonder that can delight you in many ways. Not only does it boast a picture-perfect backdrop, but it also has cool and inviting waters that would give you a refreshing plunge.
Fee: 25 PHP for the parking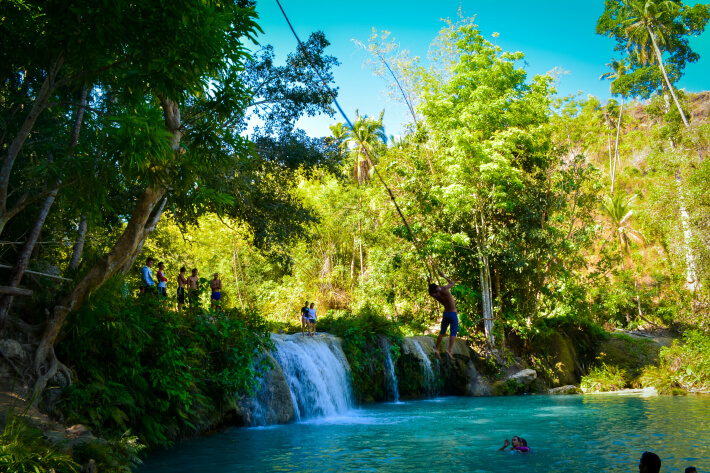 17. Enjoy a majestic sunset
A great way to end a perfect day on the island of Siquijor is to watch the beautiful sunset, while lazing on the beach or at your resort.
18. Relax at a seaside resort
Siquijor has a chock-full of seaside resorts with cozy accommodations, and a plethora of amazing amenities, including pools and restaurants. Moreover, the prices for their accommodations are pretty affordable. Contact Tickets To Ride, for more information regarding the prices of these resorts.
19. A side-trip to Apo Island
Head to Apo Island, and get a rare chance to swim alongside a bunch of friendly and healthy sea turtles.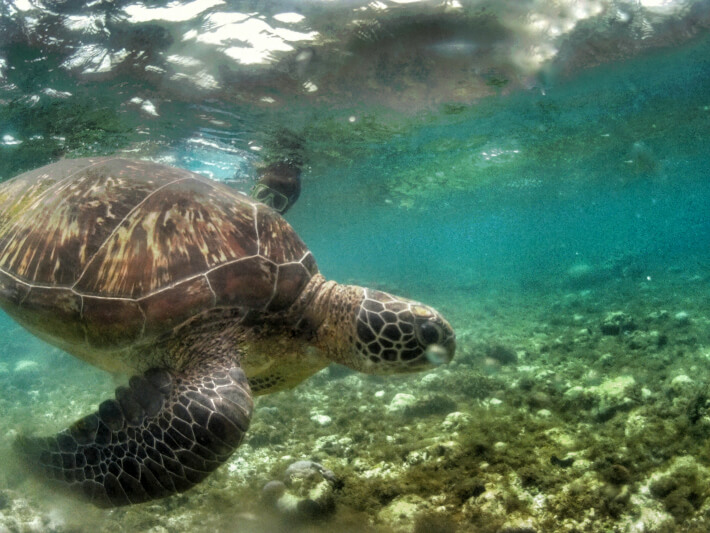 Additional information
Traveling alone or with a partner? You can tour the island by renting a motorcycle for an affordable price of 350 PHP. I, however, would recommend that you hire a tricycle instead. Not only is it cozier and safer, but the driver can give you a local's perspective of the island as well.
Standard price for the island tour via a tricycle in Siquijor is 1,000 PHP. But, there are some drivers who would overcharge their passengers. If you are looking for a tricycle reliable driver who can show you around the island, reach out to Jorel at 0935-359-5321. He's trustworthy, and he knows quite a lot about the island too. He might even give discounts to those who are traveling solo or by pairs.
Wondering how to get to Apo Island? Check out my Apo Island travel guide, to get some insightful information regarding this extraordinary destination.
Though I've just visited it once, I must say Siquijor is one of the best places to visit in the Philippines. It's a bit small, and yet it can enthrall and amuse you in a lot of ways. From historic sites to pristine beaches, this small and laid-back island-province is oozing with diversions that would please any type of traveler. What's more, its attractions and accommodations are very affordable.