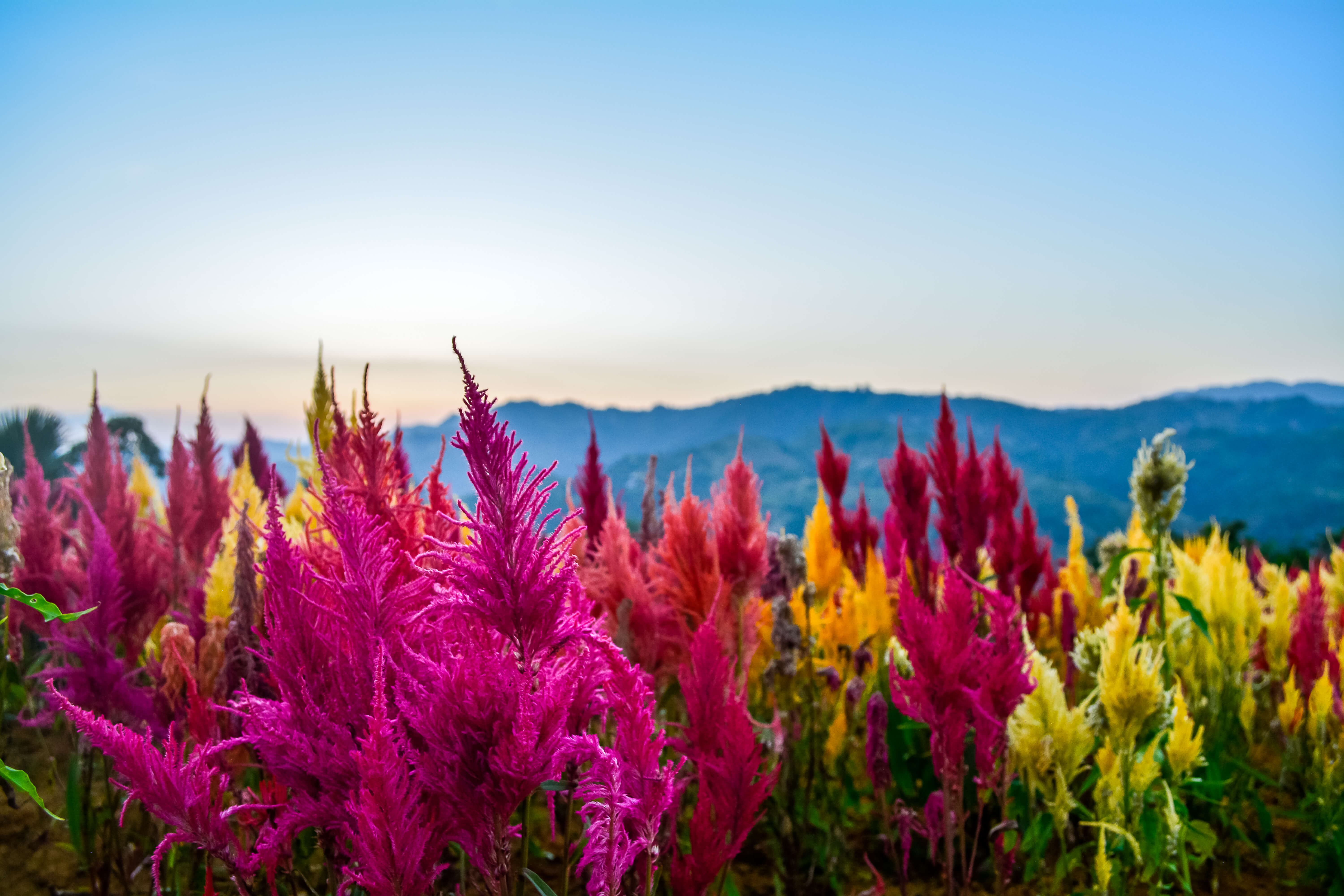 Sirao Flower Garden: The Vividly Beautiful Mini Amsterdam Of Cebu
Sirao Flower Garden, fondly nicknamed as Mini Amsterdam in Cebu, was a buzzing and trending topic that headlined our social media channels in 2015. Often billed as one of the most eye-catching spots in Cebu, this hidden garden was flooding our Facebook feeds, and luring people from all over the island with its fiery celosia flowers and stunning landscapes. With its immense popularity and extraordinary beauty, the place instantly became a hot-spot for selfies, nature photography and pre-nuptial pictorials.
As with most curious Filipinos and millennials in the city, I was so intrigue by this vivid garden that I decided to go to Sirao Flower Garden, even though it was a bit far from the city center. In fact, I went there to see its flowers not just once, but on a couple of occasions.
My initial thoughts on Sirao Flower Garden
Honestly, I was quite disappointed, when I saw it for the first time in October, 2015. Don't get me wrong – the flowers were blooming beautifully and its mountainous backdrop was breathtaking, but the place was literally a mess. The farm was brimming with neglectful and self-centered tourists who were picking and ruining the beautiful celosia flowers for the sake of snapping fabulous selfies that they can get brag to their friends. Not to mention, some of them were throwing their trash on the farm's grounds, adding more clutter to the place.
Yet, for all its clutter, I had a feeling that this place was someday going to be beautiful and charming again. After all, it is a colorful one-of-a-kind garden, set in a picturesque hill surrounded by lush mountains that promise to take your breath away. And so, I decided to visit it again to see if the place is as beautiful as I was hoping for.
Of course, I also went there to also hone my skills in photography. In case you didn't know, I'm still a newbie, when it comes to snapping pictures through a DSLR. And to make my pictures look a little more dramatic and pleasing to the eyes, me and adventure buddy went there before sunset.
Sirao's beauty and charm were restored
To my delight, the garden was booming with fresh, healthy and colorful flowers. While there were a few tourists on the site, Sirao Flower Garden was not as messy as it was the last time I went there. The place was clean, and people were no longer picking flowers, and stepping on stems. At last, the park's visitors have learned to respect and preserve the beauty of nature.
As I have predicted, the garden looked striking and magnificent during sunset. I took a ton of photos from different angles to really capture and highlight the beauty of Sirao Flower Garden in Cebu. There was also a pre-nuptial shoot going in the garden too during my visit, and since I sucked at taking portraits, I took the opportunity to practice my skills.
How to get to Sirao Flower Garden
By now, you are probably tired of reading about my personal experiences and stories about Sirao Flower Garden. Let's face it, most of you came here to know where this trending and lovely spot is located in Cebu. Without any further ado, here's a short guide on how to get Sirao Flower Garden.
As far as I know, there are no public vehicles going to Sirao Flower Garden. You can go there either by a public vehicle or a habal-habal ride.
To get to Sirao via a habal-habal, first you need to make your way to JY Square Mall in Lahug. There are many jeepneys within the city, with a "04" sign that will take you to JY Square. Just don't forget to ask the driver or conductor to drop you in the said destination. From there, a flock of habal-habal drivers will approach you, and ask you if you want to go Sirao, Tops or Temple of Leah.
Back-and-forth fares vary from 150 to 200 PHP a person, so make sure to haggle with the driver before agreeing to a price. The ride will take around 45 minutes. Also, take note that most drivers will ask for additional fees if you spend too much time there.
How much is the entrance fee
With a super affordable entrance fee of 20 PHP, you can step inside this multi-colored garden, and snap as many photos and selfies as you want.
An important note
Check Sirao's Facebook page, before you schedule a trip to this prismatic flower garden, so you can find out if the garden is showcasing its famous celosia flowers during your visit. Remember, there's a time or seasons for seeding, harvesting, sowing and blooming for flowers.
And by the way, the place isn't just a treat to the eyes. As a visitor of the flower garden, you'll also get to enjoy fresh mountain breeze that would somehow relax your senses and sooth your jaded spirit.