Paradise Valley Barili: Chasing A Pre-Instagram Era Beauty
Two towering figures stood in front of me. They were behemoths, titans as tall as trees, welcoming visitors to Paradise Valley Barili. And, there was something strange and creepy about these titans that made me uneasy. Although they were designed to look welcoming and friendly, they somehow were giving me the creeps. Was it there imposing presence that scared the hell out of me? Or, was I just a wimpy little kid who wasn't in the mood for a rendezvous with the resort's hulking welcoming committee?
Feeling uncomfortable and awkward, I quickly followed the rest of group, as they entered Barili's Paradise Valley Mountain Resort.
And, to my surprise, I saw a remarkable place full of life and colors.
The seemingly endless flowing cerulean waters.
The terraced landscapes.
The sound of joy and laughter.
The fresh mountain breeze.
The picture-perfect mountainous backdrop.
And, the wondrously built statues and figures, such as its helicopter.
Paradise Valley Barili was the epitome of a heavenly mountain resort. And, just like that, I completely forgot about those menacing giants at the entrance of Paradise Valley Barili.
What's more, I was surrounded by fun-loving and open-minded people.
The way I see it, the resort was truly ahead of its time.
Sadly, the resort is now just a remnant of a beautiful era where people spend more time with one another rather than some flashy gadgets.
Closed for over a decade, it's today abandoned and totally in ruins. And, for years, it has been forgotten, until photos of it resurfaced online, showcasing its aesthetic value.
Nearly two decades after my first visit, I felt the urge to visit this abandoned mountain resort again.
While most of my childhood memories are a blur, I still remember some of the moments of my first visit to Paradise Valley Barili.
And, for some reason, these old memories of Paradise Valley Barili have been constantly streaming through my mind.
Normally, these memories flash back when I'm in state of bliss with my hiking buddies like Raul, Dian and Beboy.
It's as if Paradise Valley Barili is calling me or waving at me on social media.
Is there a surprise waiting for me at Paradise Valley Barili? Why do I remember it when I'm hiking with some of my friends? Is a nostalgic adventure to a pre-Instagram era beauty worth the long trip?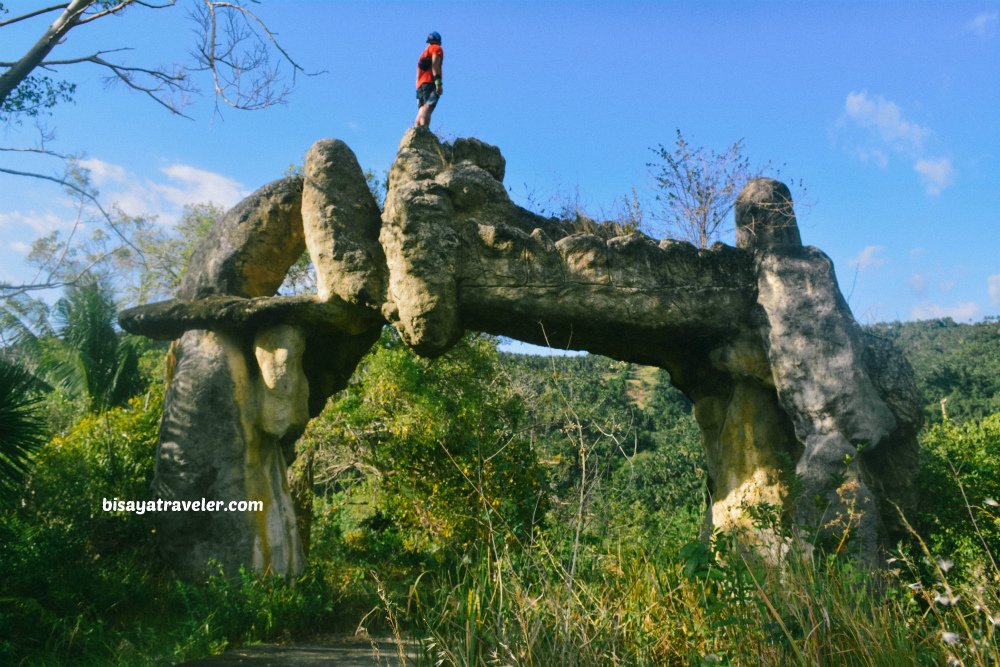 Well, there's only one way to find out.
My Paradise Valley Barili experience
My visit to Paradise Valley Barili wasn't merely a walk down the memory lane.
I had other agendas for this escapade.
I had questions that had to be answered.
I had to quench my thirst for a one-of-a-kind adventure.
And, I had to update and upgrade my mental map in Cebu, so I can have more unique hikes and adventures.
For this escape, I was joined by three of my favorite adventure buddies – Raul, Beboy and Dian. For the past year or so, we have hiked and traveled together, creating a collage of beautiful memories.
With their open-minded can-do spirit, these people have infused a new dimension to my adventures in Cebu.
After our refreshing experience at Mantayupan Falls, we walked our way to Shamrock Barili, hoping to find a habal-habal ride that would take us Paradise Valley Mountain Resort.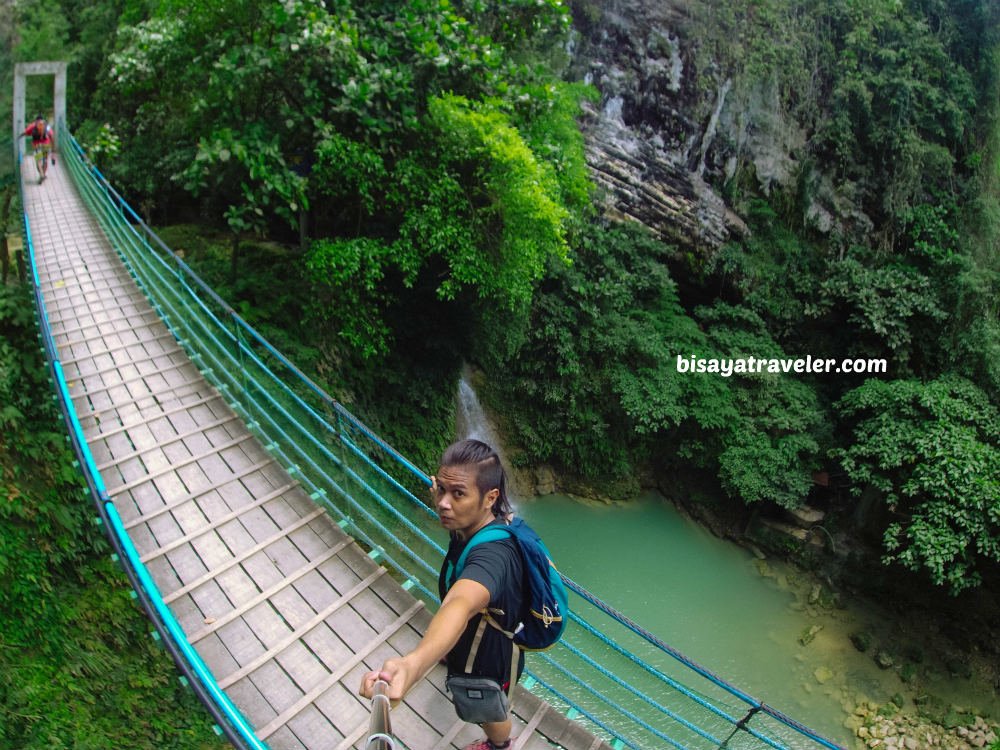 Luckily, we found a driver who's from Paril – the place where Paradise Valley Barili is located.
Upon agreeing to a price, we wasted no time, and took a bumpy ride to Paradise Valley Barili.
And, along the way, we were mesmerized by the beautiful coastline of Barili.
With it sparkling waters and pristine powdery beaches, Raul and I were even tempted to make a stop, and snap a bunch of photos. Plus, there's a scenic river and quaint villages that reminded me of the 90s and the pre-Instagram era.
To top it all off, we caught a glimpse of an eye-catching wonder that ultimate added more color and life to our Barili escapade.
Moments later, we arrived at the entrance of Paradise Valley Barili where the friendly and imposing giants welcomed us.
This time, I wasn't scared of the beastly appearance of the resort's welcoming team. I guess I was just a wimpy kid who was scared of giant mascots.
Yep, I remember now. I was once scared of Susie and Geno – the two big-eyed, bubbly mascots of Sustagen.
But, on second thought, these giants did look a little creepy.
I wanted to stop there, so I could take a photo of the pair. But, instead, our adventurous driver hit the hilly road to the main entrance of Paradise Valley Barili.
Soon, we arrived at the entrance, and followed the path to the structures inside Paradise Valley Barili.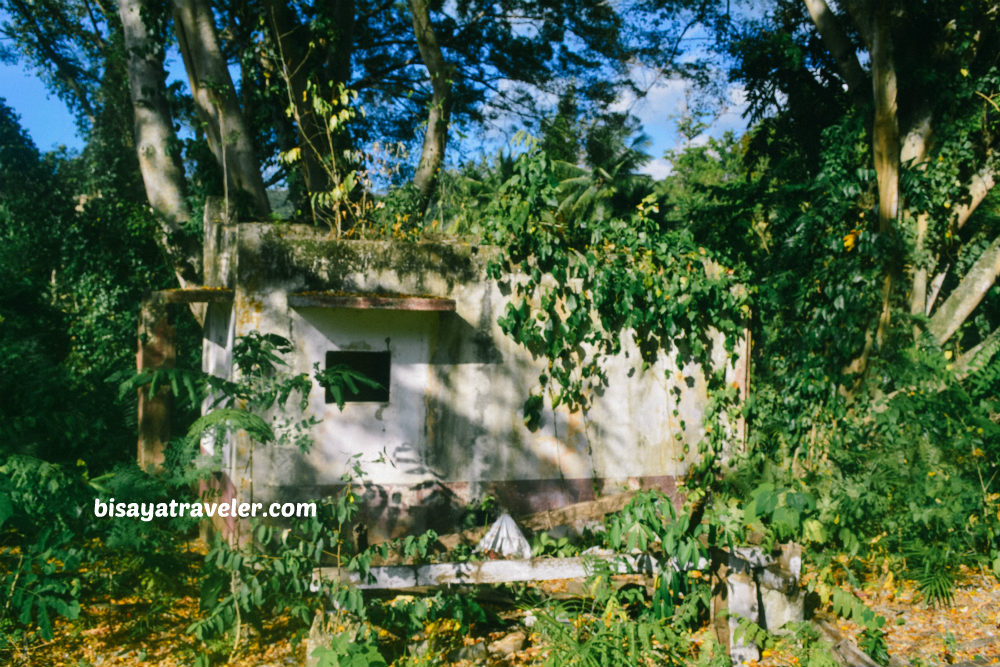 There are plenty of stories suggesting that Paradise Valley Barili is haunted. As a matter of fact, some recent visitors have experienced something strange and paranormal here.
As for me, I didn't sense anything at all, as we entered the abandoned mountain resort. Did it look creepy? I'm sure the ruins and vines make a terrific scene for a horror flick. But, there was nothing unusual while we were walking on the ruined grounds of Paradise Valley Mountain Resort.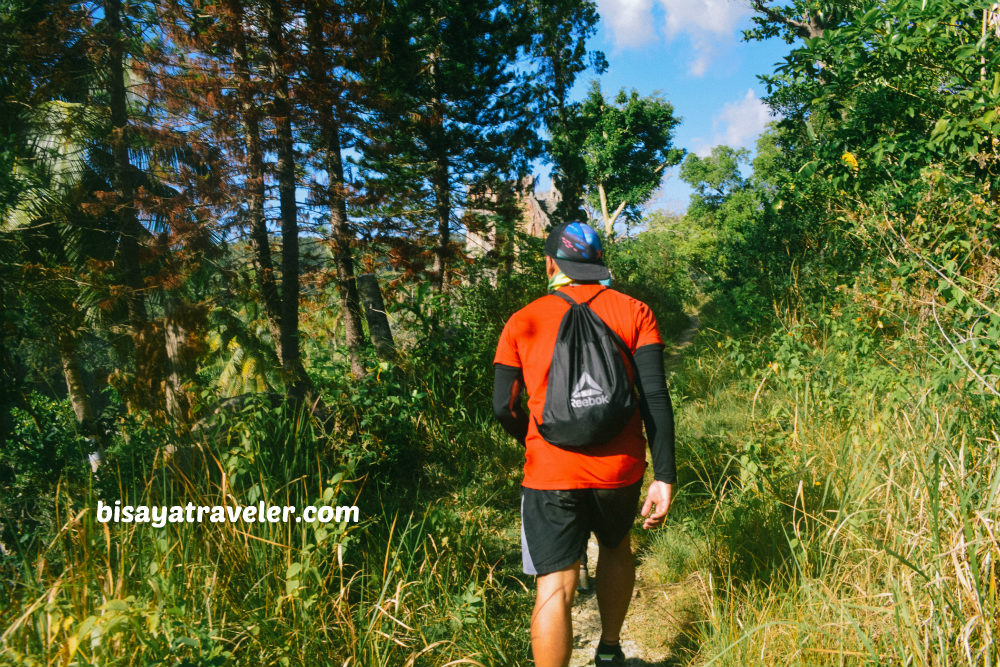 I don't have psychic powers and I can't see elementals, so I can't exactly tell you if it's haunted. The only way to know if the place is haunted is to invite a paranormal expert. Someone like Ed Caluag.
Shortly after, we arrived at a viewing platform offering breathtaking views of the resort and its surrounding landscapes.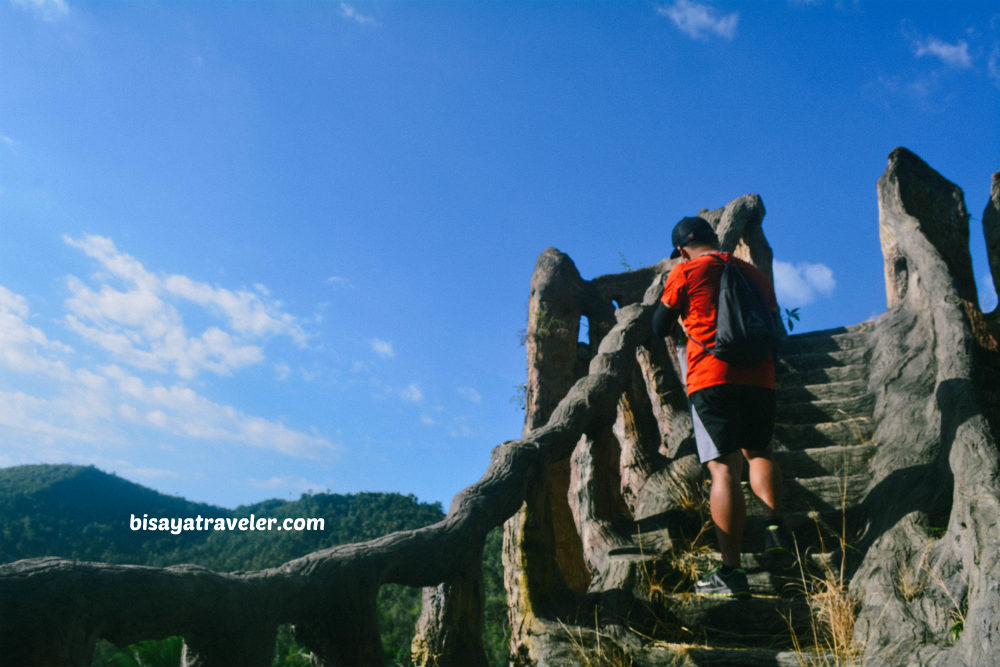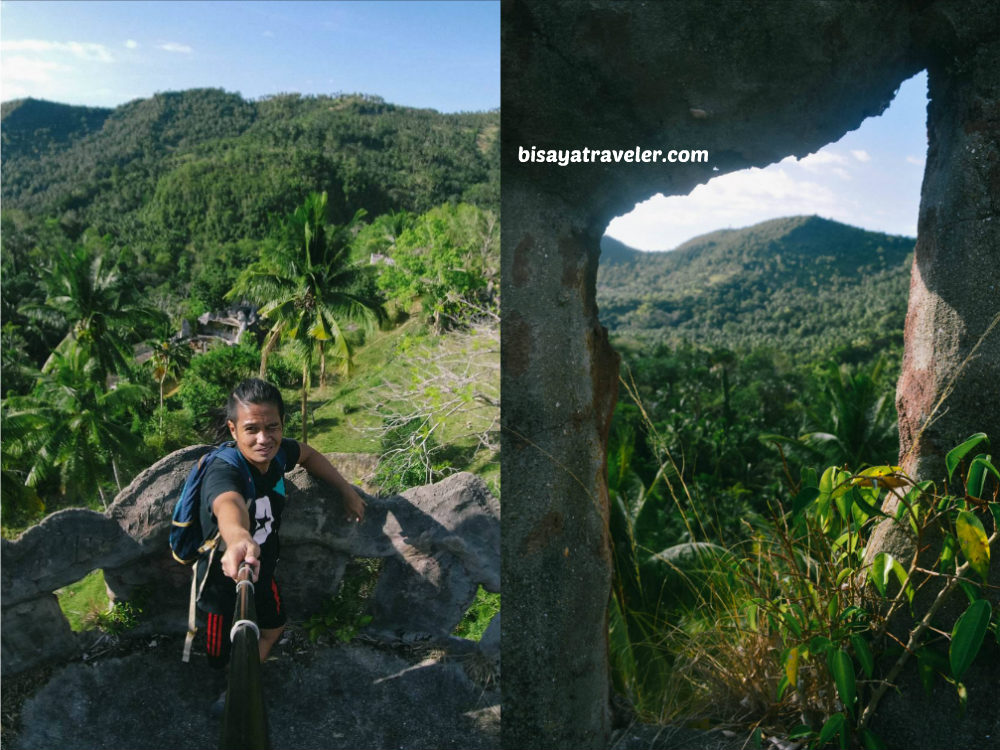 It was way ahead of its time. Those were the words I said to myself, while savoring the views from the viewing deck.
It was an Instagram-worthy spot before Instagram was even invented.
A paradise hardwired for shutterbugs.
A trendy spot before the internet invaded the Philippine shorelines.
To me, Paradise Valley Mountain Resort is one of Cebu's biggest what ifs.
What if the resort exists today?
Would it be as popular as flower farms in Sirao?
With its picture-perfect background and elaborate castle-inspired designs, I'm a hundred percent sure it would have given Sirao and the trendy resorts in Cebu a run for their money.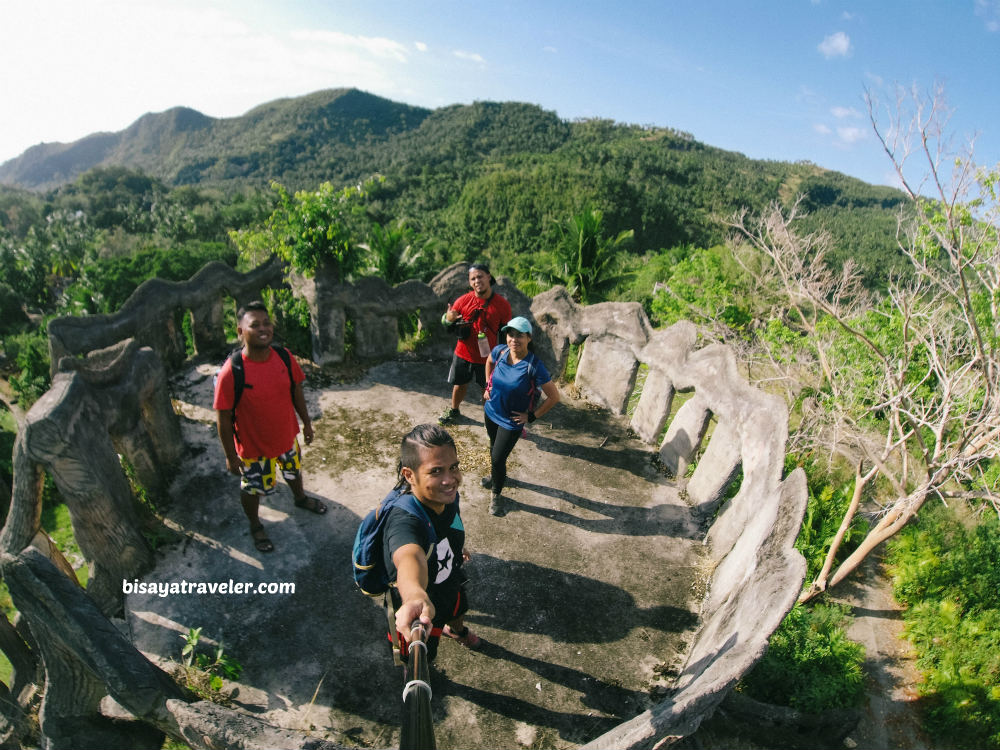 Even with its remote location, people will still go through the long and bumpy ride, just spend a few minutes admiring the beauty of this resort.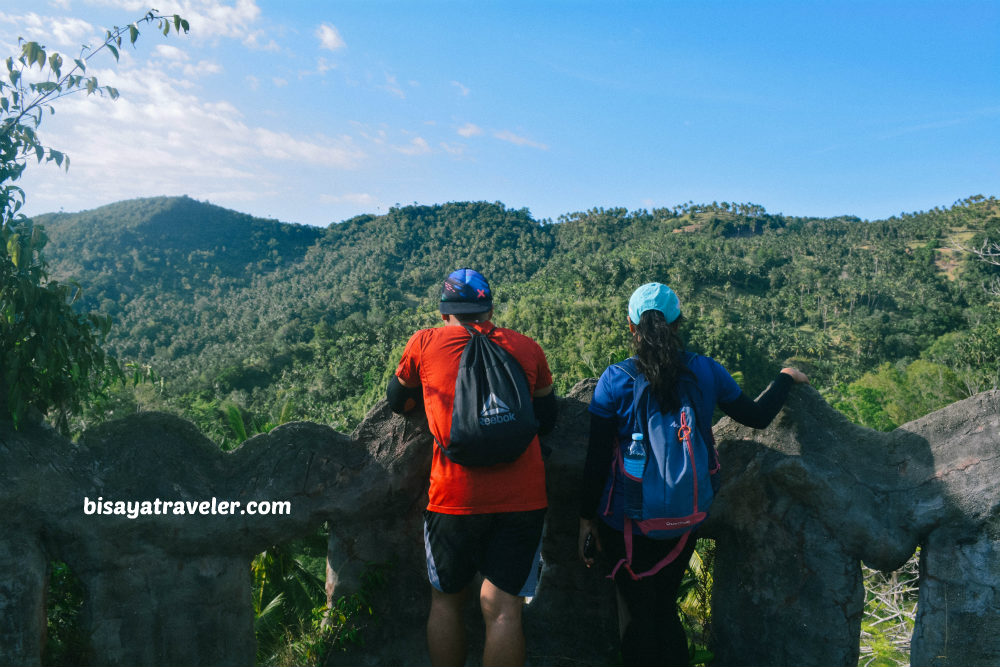 So, why wasn't it a big-time hit?
Simple.
In the pre-Instagram era and the 90s, motorcycle taxis (habal-habals) were a rarity. As far as I know, it was pretty difficult to get to this resort by public transport. If we didn't have a van, we might not have reached this place in the 90s.
Today, we can easily explore remote locations, with more and more motorcycle taxis operating in the secluded towns in Cebu.
And, there was no social media back then. That means businesses have to rely on costly traditional forms of advertisements on television and radio to introduce their resorts and attractions.
If Instagram was invented in the 90s, Paradise Valley Barili would have thrived, in spite of the tight competition.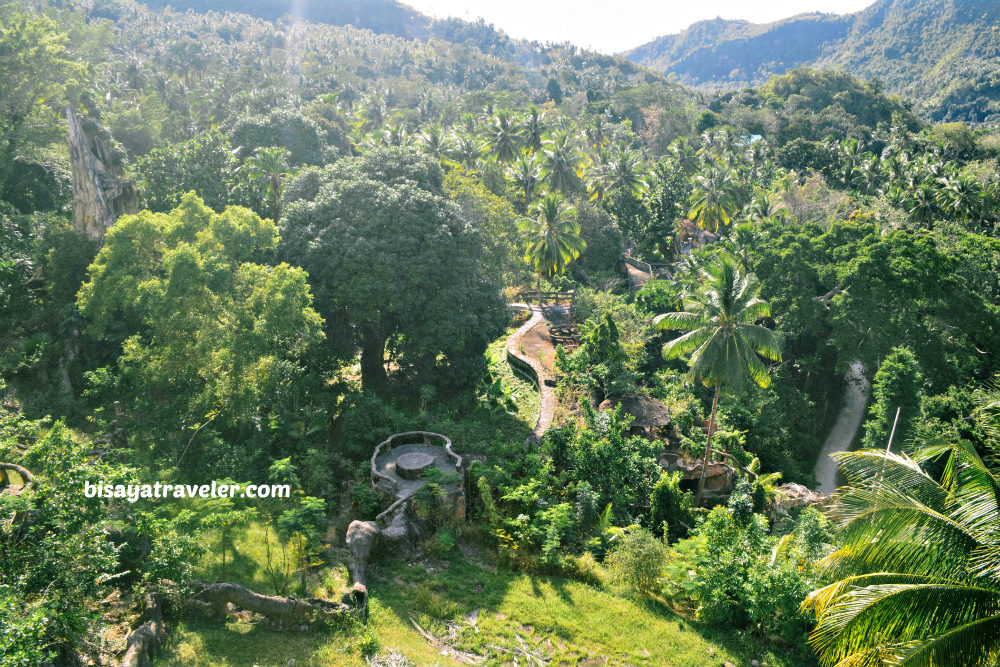 Then, we descended from the viewing deck, to check out the other spots inside Paradise Valley Barili.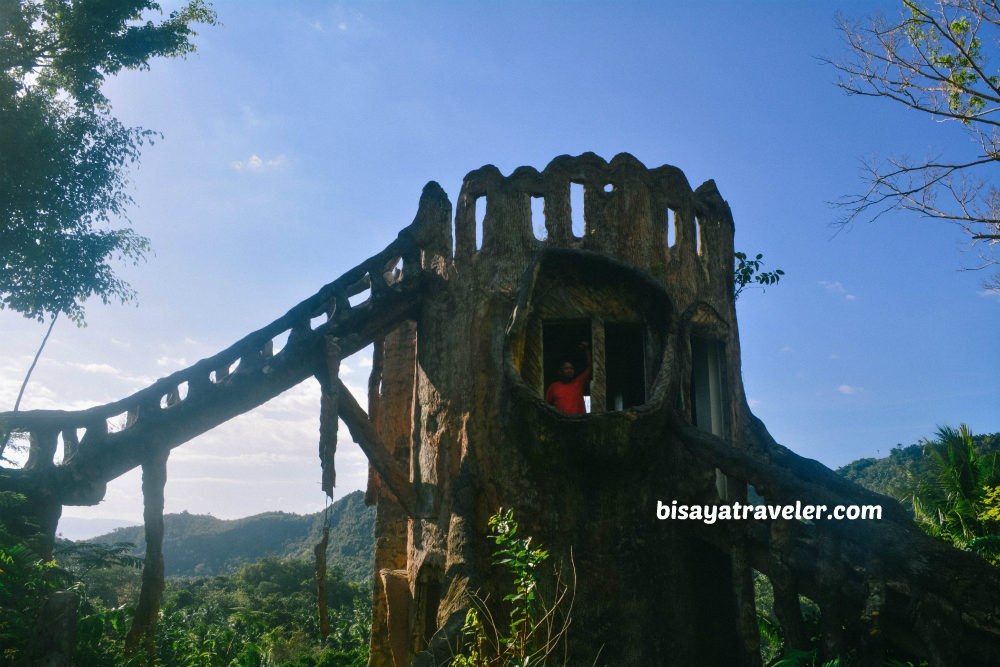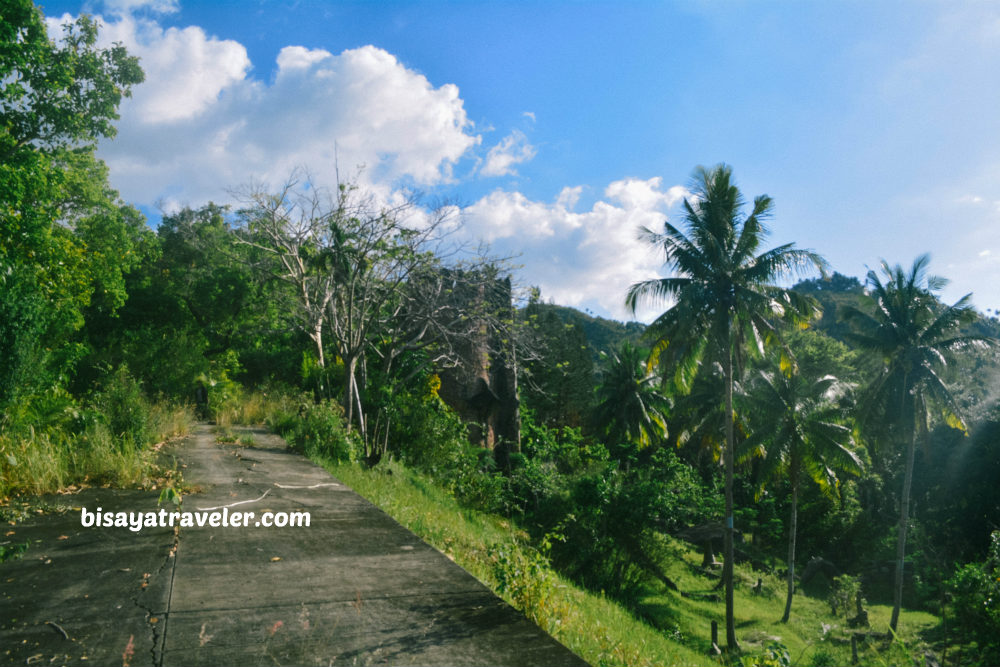 As we've expected, some of the ruins inside the complex were pretty dangerous to climb.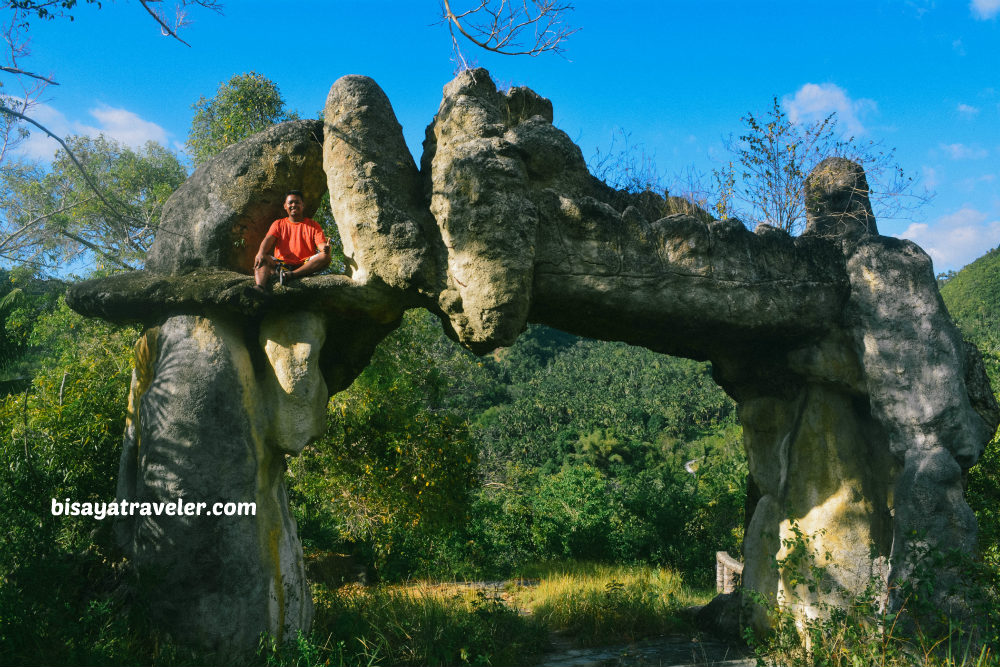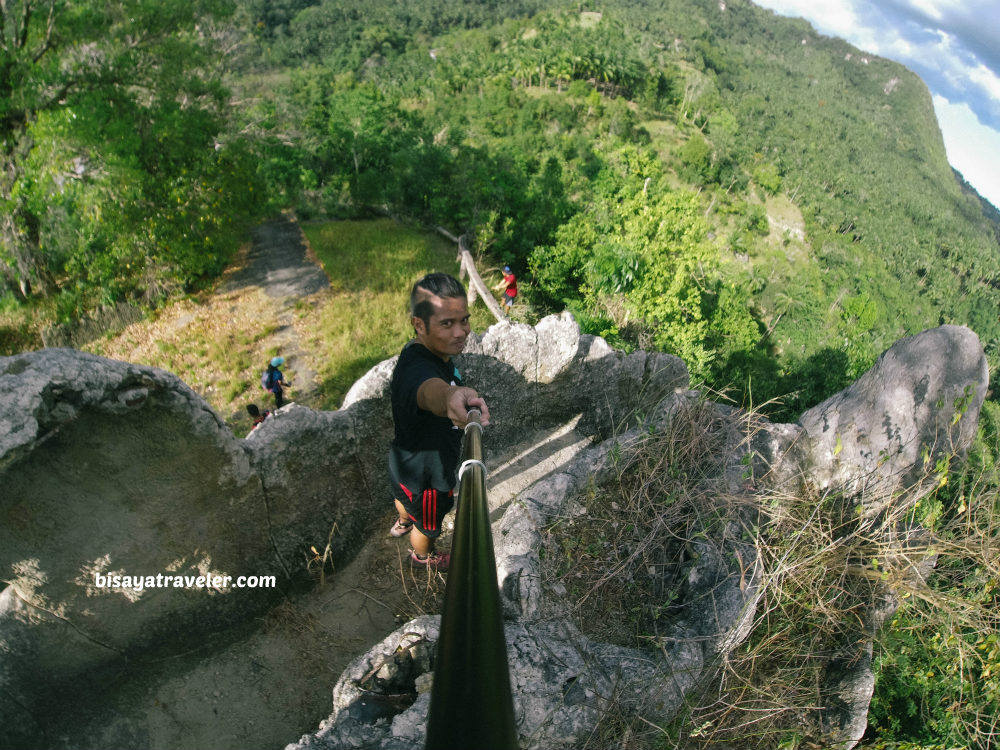 Of course, we were extremely careful, though, as we climbed these structures, picking out spots that were safe for us to go.
Earlier, I told you that I had other agendas on our visit to this resort.
And, guess what? I think I've already found them.
See those mountains? Thanks to the information shared by the locals, I think we've found another place to explore.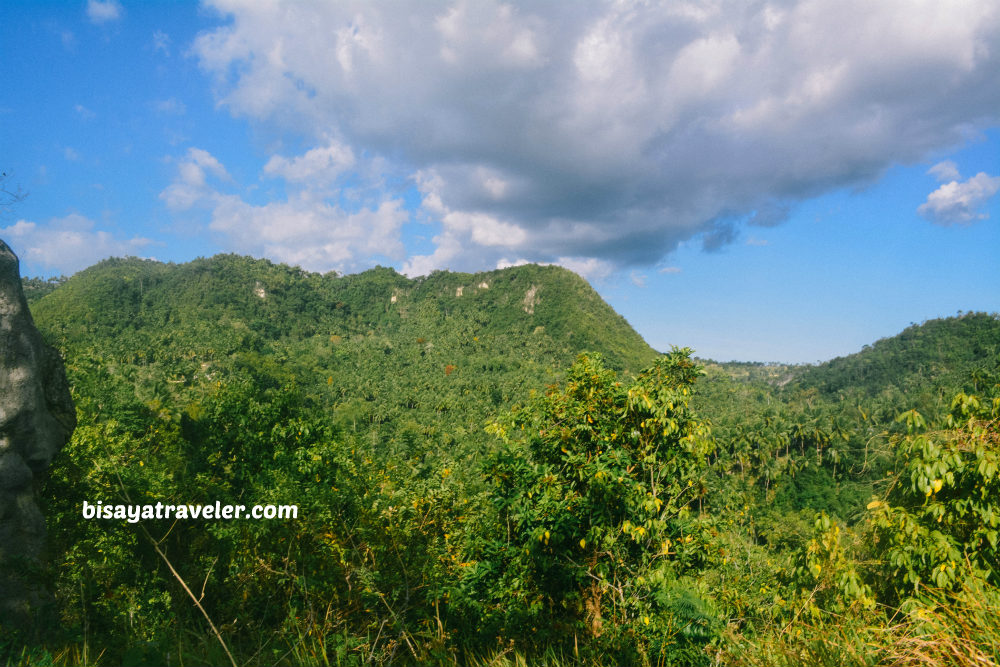 Heck, the abandoned Paradise Valley Mountain Resort might the gateway to a new set of adventures in Cebu.
The complex is huge. In my book, it's going to take a great deal of time, to see every ruin and unique feature that this pre-Instagram era beauty has to offer.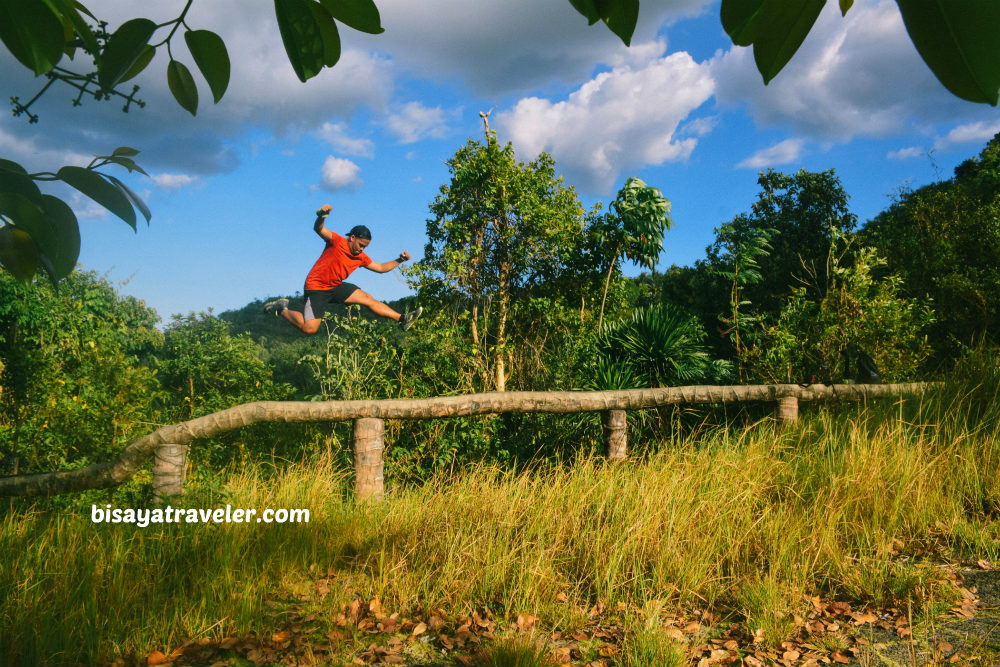 As it turns out, Raul is friends with one of the owners of the resort. And according to him, there are secret compartments and chambers scattered throughout the resort. Intriguing, right?
Since we couldn't explore everything here, we decided to check out the resort's ruined pool.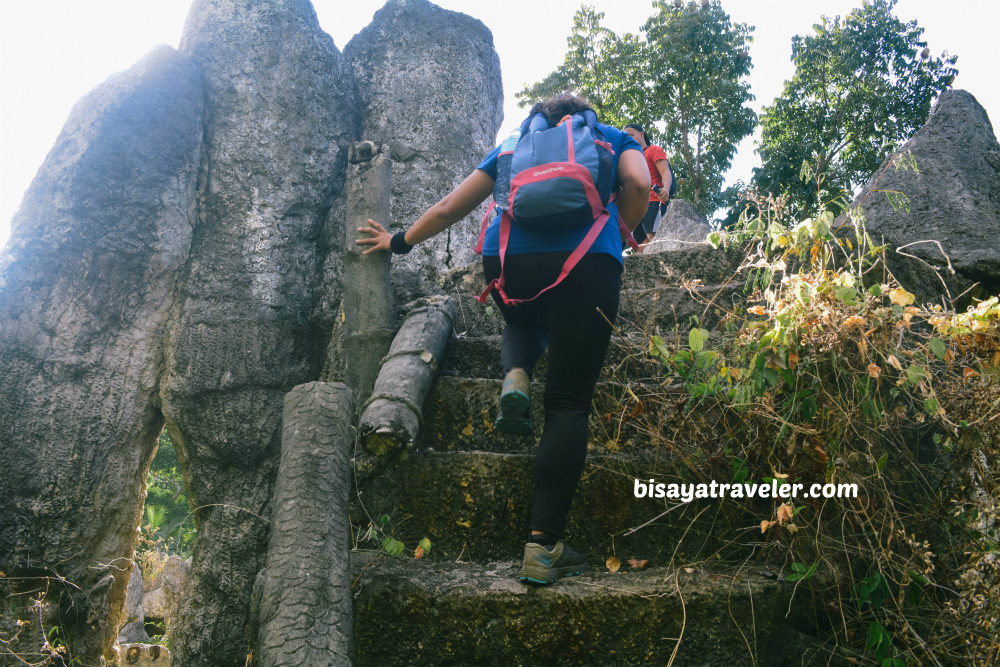 And, the pool looks nowhere as beautiful as it was during its golden age. From its azure flowing waters, it has turned into a pool of mud, dirt and moss.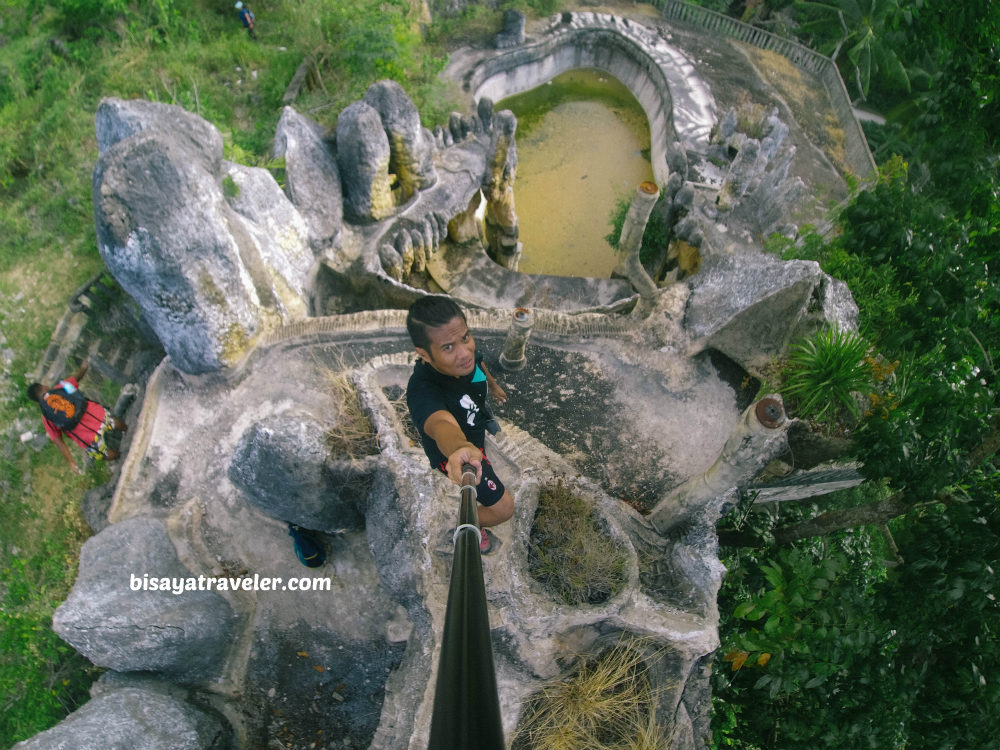 And, there was something utterly odd about the resort's pool. Yes, I'm not a paranormal expert, but I could sense something awful and not-so friendly down there. It felt like there was a force saying "get the f*ck out of here".
Obviously, we didn't spend a ton of time at the pool area.
And, days later, Raul's friend gave him some mind-blowing revelations about the pool. Apparently, the pool was so deep that it has cost the lives of many.
From the pool, we walked our way back to the entrance where the adventurous driver and his not-so open-minded buddy were waiting for us.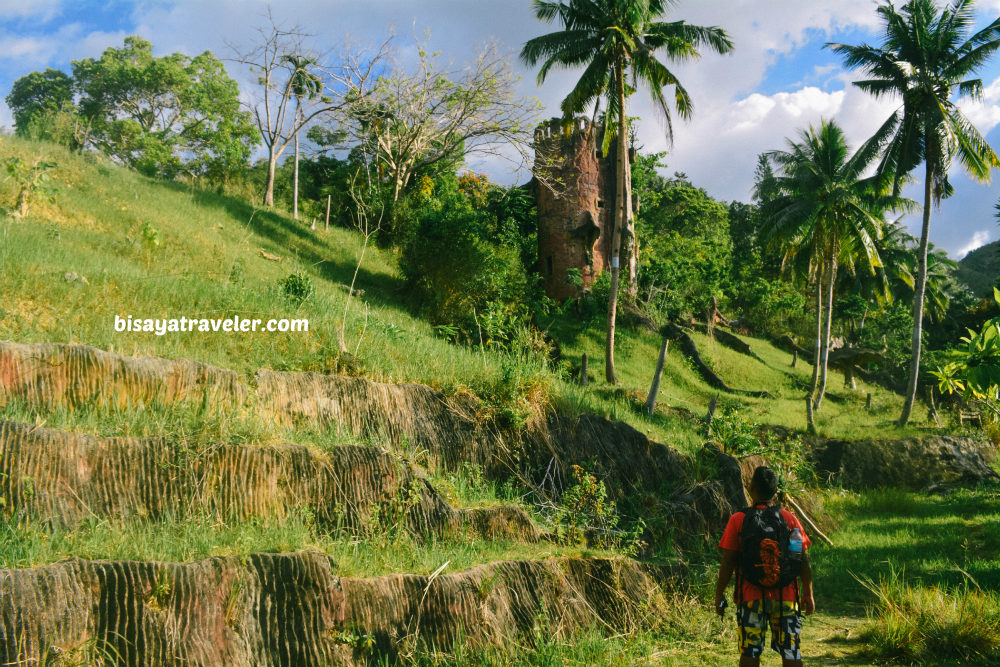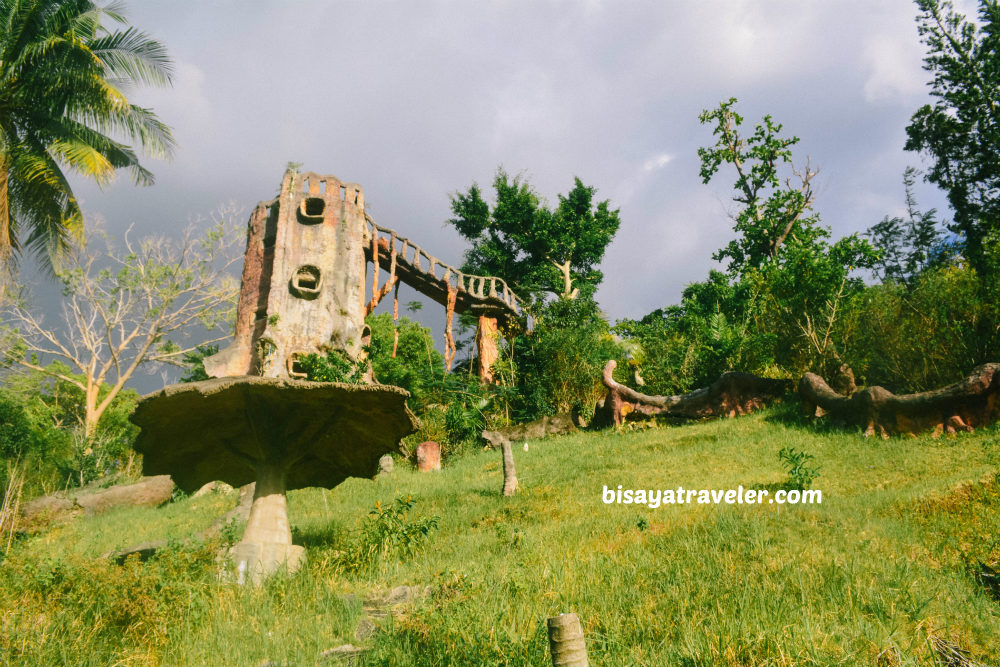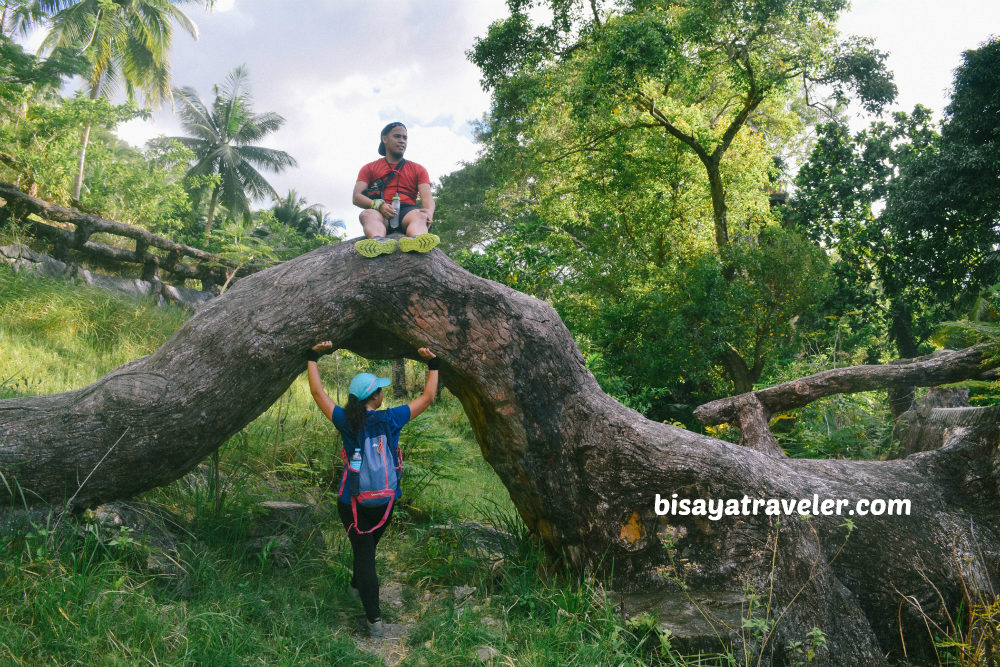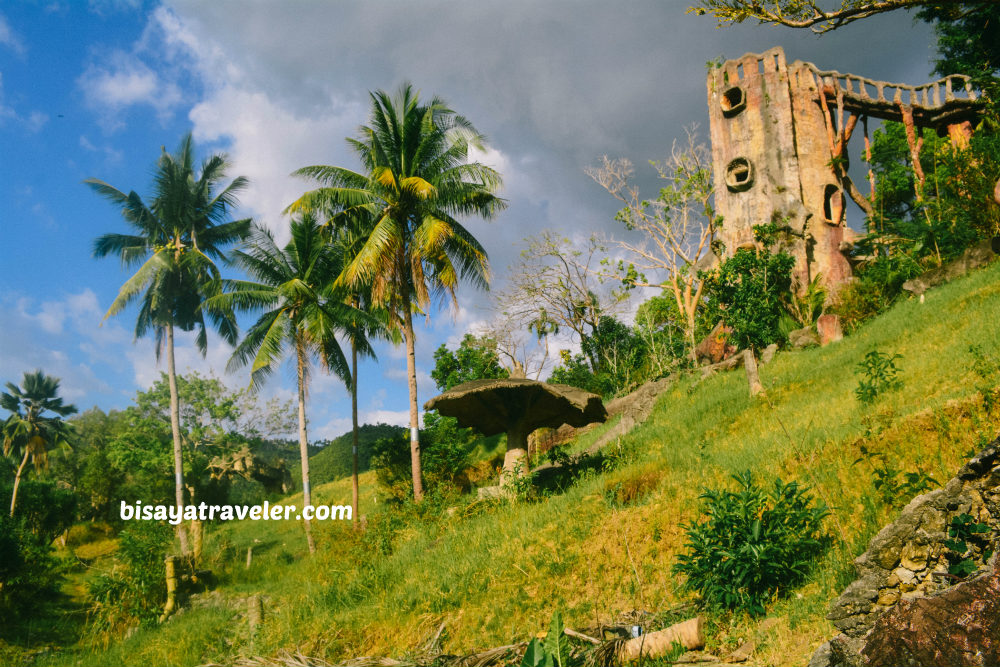 Afterwards, the adventurous driver led us to a remote place with jaw-dropping views.
Thrilled, we looked for a spot with an unobstructed view of the coastline and Cebu's neighboring island, Negros.
And, after a few scratches and turns, we finally found it.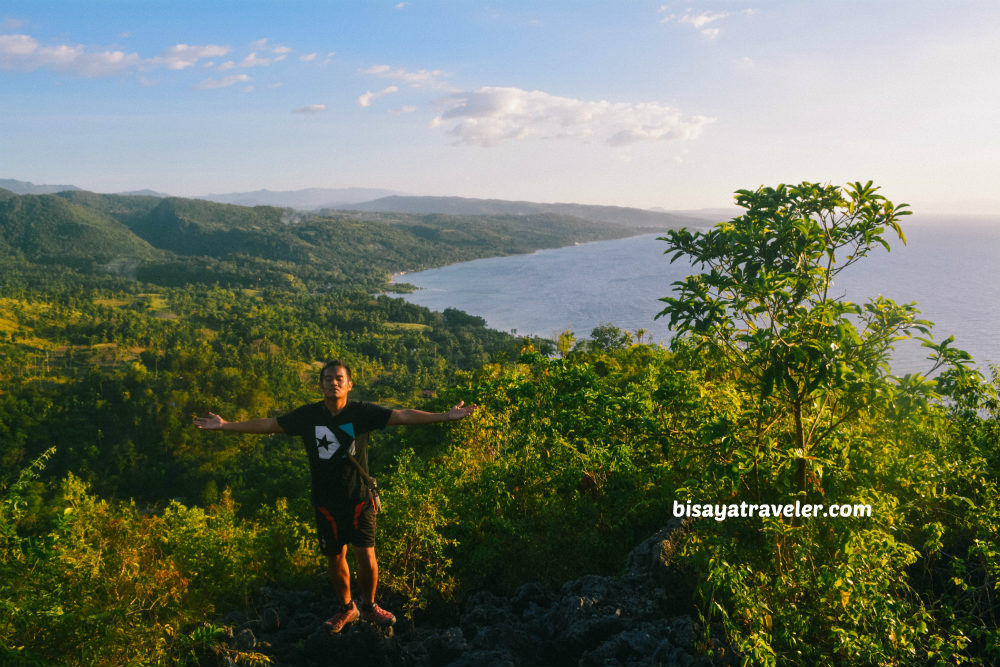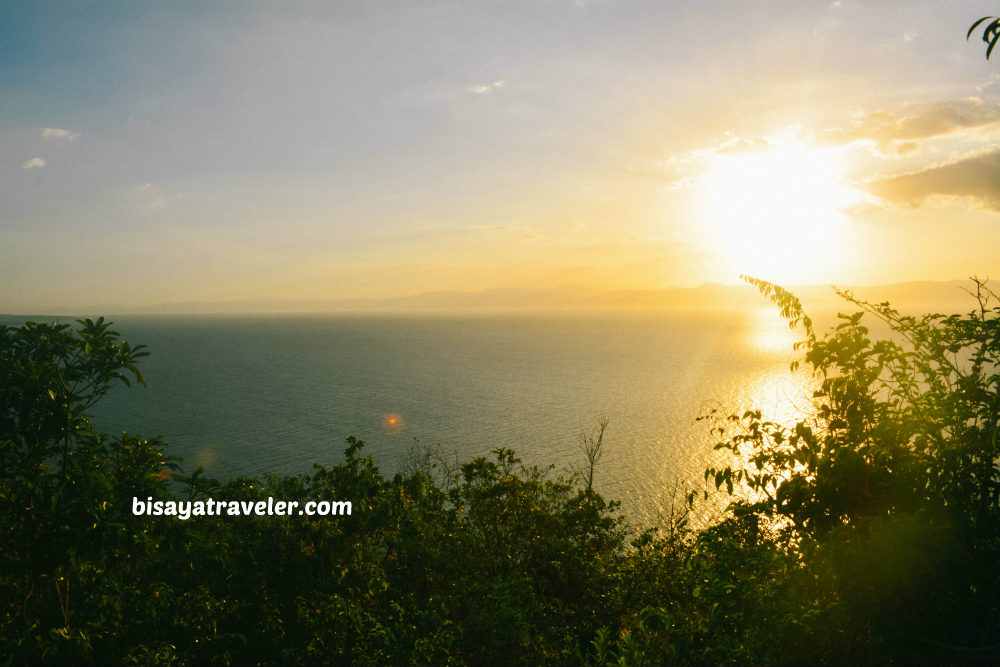 While soaking up the atmosphere, I realized something.
I now know why memories of the mountain resort flood through me whenever I'm hiking with these folks. I've figured out why a relic of a bygone era keeps streaming through my mind when they're around. And, that's because the people on my hikes embody the spirit of adventure during the pre-Instagram era.
In some ways, they remind me of the adventurers I met as a youngster during the pre-Instagram era.
These people aren't scared of getting lost.
These adventurers embrace spontaneity.
They don't mind getting scratches and bumps, as long they're having fun.
Heck, they don't care if their skin gets dark.
They are no-frills people who go to places that aren't even featured on Instagram.
Though they upload photos on social media, they don't give a damn about the number of likes and views that they get.
They spend more time with people than tapping their smartphones.
And more importantly, they travel not because of Instagram, but because they love to do it.
The truth is, they were the real pre-Instagram era beauty of my escapade in Barili.
Whether we're in an abandoned place or a mountain summit, it's always a blast having them around.
They are always a fine recipe for adventure.
And, I enjoyed every minute of it because just like Paradise Valley Barili, it might not last very long.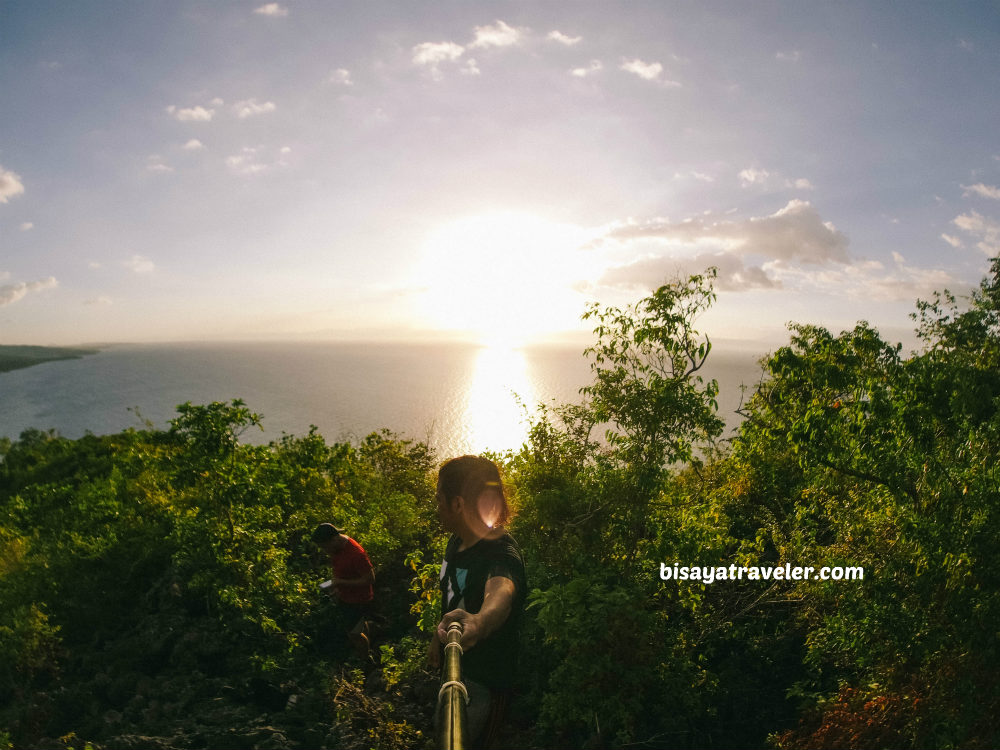 Paradise Valley Mountain Resort is currently off limits to the public
Weeks following our visit to the abandoned resort, a close source told me that the barangay captain has prohibited people from entering it. As what my source told me, the barangay captain decided to make it off limits because drug junkies have turned into their hideout. I don't know if it's true, but that's what they are saying.
But, from my point of view, the officials just want to prevent accidents from happening since the structures are fairly old and might crumble any time soon. As they say, safety should be the first priority.
If you really want to visit the site, my advice is go to the barangay hall, and ask permission from the officials. Who knows? They might allow you to enter the site. If, however, they won't allow you to enter the resort, just head to a nearby beach, and enjoy the waves. Alternatively, you can get lost, and discover a fabulous place.
How to get to Paradise Valley Barili
To get there, first you need to travel to Shamrock Barili. For more information about the fare and travel time, just check out my Mantayupan Falls blog. Once there, look for a driver that can take you to Paradise Valley Barili. Travel time is 30 to 40 minutes and fare is around PHP 50 to 70 per person per way. Before you go there, though, make sure to drop by the barangay hall, and ask permission from the local officials. If they won't let you visit the site, just head to a nearby beach, and relish the pristine shoreline.
Tips and reminders
Be a responsible visitor. Don't throw your sh*t anywhere.
Be careful when climbing the structures. Remember, these features were built in the 80s or 90s.
Bring snacks, drinks and food, as I didn't see any stores nearby.